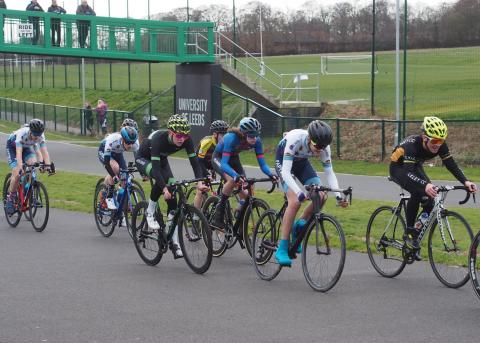 The albaRosa crit race on 2nd March at the Brownlee Centre, Leeds gave the Papyrus Race Team their first opportunity to race as a team, with 6 riders racing.
All the Papyrus Race Team riders had an excellent race, each them taking a turn on the front and most in breaks off the front.
John placed the best of the Papyrus riders, finishing 6th after staying in a breakaway of 3 riders that were chasing an earlier breakaway also containing 3 riders.